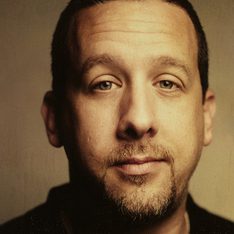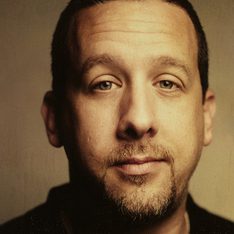 Ryan Sickler is a stand-up comedian who currently resides in Los Angeles. His television appearances include TBS's The Pete Holmes Show, Comedy Central's Tosh.O, Live At Gotham and Cutman and CBS's The Late Late Show.  Ryan is also an informed sports fan and appeared as a regular on Fox Sports. Beyond standup, Ryan Sickler is an engaging storyteller.  You can catch him every Tuesday on his podcast, The CrabFeast.  Inspired by his hometown, the show celebrates the things Ryan loves most — storytelling, family, friends and comedy.
LIVE from the UCB-Sunset Theatre in Los Angeles, Mark Wahlberg (Daniel Van Kirk) returns to solve the problems of the world (because Donnie can't) with his very famous friends Daryl Hall (Randy Sklar), Christian Slater (Cole Stratton), Bernie Sanders (James Adomian), and Ryan Sickler. They'll cover very important topics including water on Mars, phubbing, Hilary Clinton's leaked emails, and more.
Comedian, new dad and fellow podcaster Ryan Sickler of The CrabFeast podcast joins the guys on this week's Sklarbro County! Ryan talks about his soccer coach from middle school, why he wouldn't go to the Superbowl to root for his own team, what it's like being a new father, and being a Washington Bullets fan as a kid. Daniel Van Kirk brings us crazy stories today which include one bad acid trip that led a man to go on a one week long crime spree that ended at a McDonald's drive-thru, a battle between brothers over a shower led to a shared driveway fight with a rifle, and a Spanish woman who was forced to confess that she was cheating on her husband after she gave birth to a baby with dwarfism. Later, the Sklars' good friend Myndy Crist stops by to tell us all about her brief phone relationship with Bruce Willis which lead to him looking out for her.
Make sure to stream The Sklar Brothers' one hour special "What Are We Talking About" right this very minute on Netflix, don't forget to buy the Sklars' album available on iTunes today, and check out when the Sklars are coming to your city at www.supersklars.com!