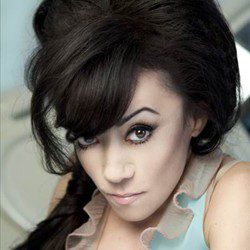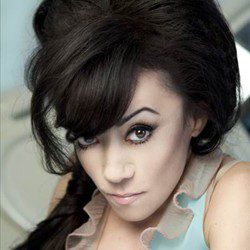 Selene Luna is a stand-up comic and burlesque performer who refuses to let anything get in her way of success. A true starlet, Selene has performed burlesque with Dita Von Teese, modeled for David la Chapelle, and performed comedy with Margaret Cho. She was nominated in 2009 for the NewNowNext Award for comedy. While she's only 3'10" her presence is so big that she could and did share a stage with Robin Williams.
We're doing things a little bit differently this week because, well, our beautiful guest Kelly Osbourne does things a little bit differently. Part rock royalty, part fashionista, Kelly joins Drew and past guest Selene Luna to talk a bit about growing up in the public eye and how she became the lovely young woman that she is today. She has regrets (mainly in the tattoo department), and aspirations (did you know she just filmed a movie with Miley Cyrus?), but mostly she is just a fun, smart, witty lady who loves her family and her dogs. I defy you to not fall in love with her!
Want to join us for happy hour? Drew, Selene and Calpernia are going out for drinks and you're invited! Warning, they may get drunk and declare their love for Carol Burnett. After a few shots they might get a little randy and call for some phone sex. Oh, and sometimes with enough vino they start to forget what spaghetti is. But if you get lucky, Calpernia might pull out her harmonica and treat you to a tune and it will all be worth it. Hope you can make it!