Shane Bauer is a senior reporter at Mother Jones magazine. In 2015, Shane took a job as a prison guard in Louisiana to investigate corporate-run prisons, the subject of the award-wining piece, "My Four Months as a Private Prison Guard." In 2016, he went undercover again to investigate America's resurgent right-wing paramilitary movement.  Earlier in his career, Shane focused on the Middle East, reporting from locations such as Iraq, Sudan, Chad, Syria, Lebanon, Yemen, and Israel/Palestine. His journalism has garnered a number of national awards, including a National Magazine Award for Best Reporting, a Goldsmith Prize for Investigative Reporting, a Hillman Prize for Magazine Journalism, an Izzy Stone Award, two John Jay Awards for Criminal Justice Reporting, and many others. From 2009-2011 Shane was held hostage in Iran with Sarah Shourd and Josh Fattal. Together they co-authored a memoir,  A Sliver of Light, published by Houghton-Mifflin Harcourt.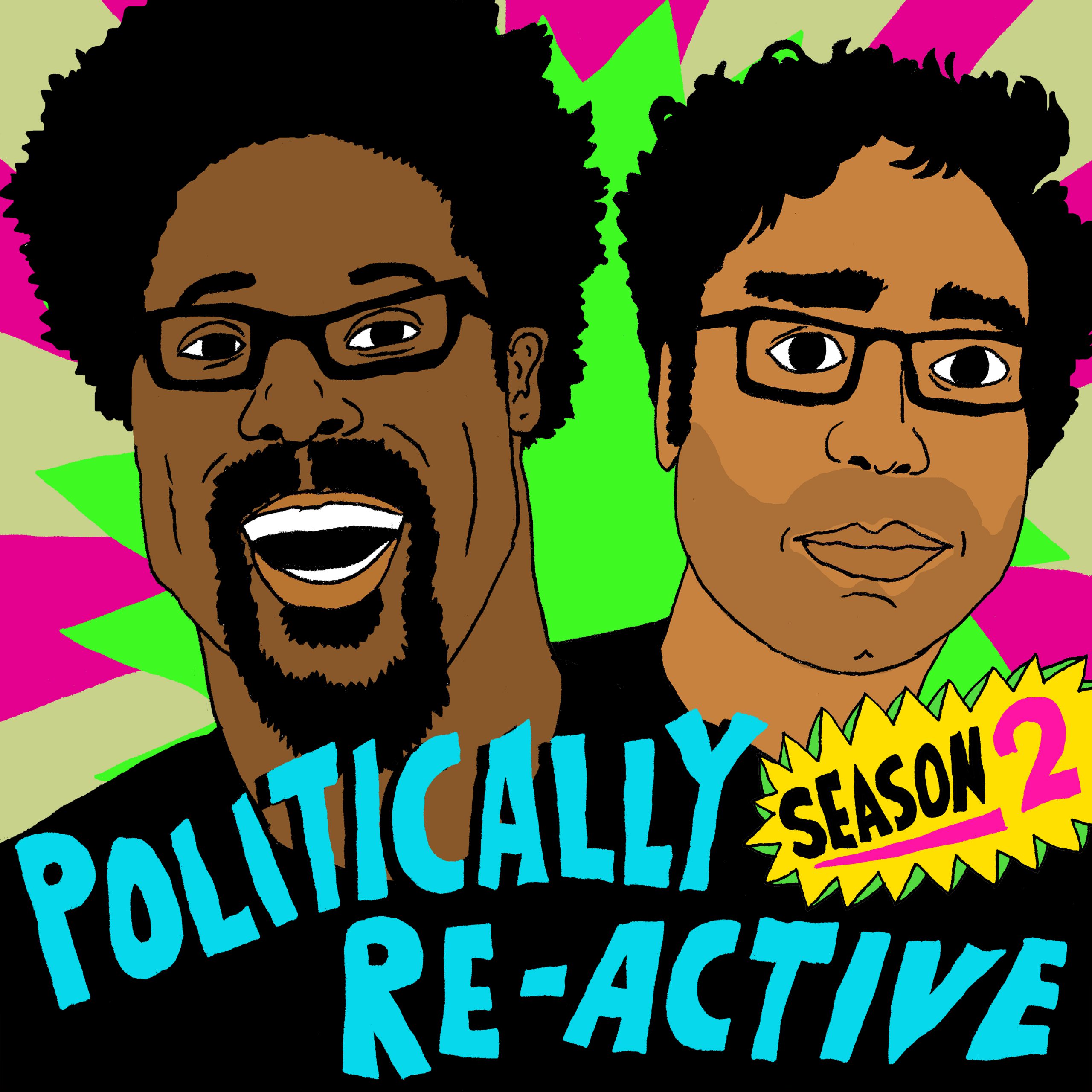 Coming to you LIVE from San Francisco, it's Politically Re-Active at Comedy Central's Clusterfest! Joining your favorite hosts on stage are comedian and podcast queen Phoebe Robinson, the brilliantly witty writer (and This American Life favorite) Lindy West, and our favorite undercover investigative journalist, Shane Bauer! We talk about white nationalists taking over Berkeley, the danger of buying into Ivanka Trump's beauty, and of course, Bill Maher. And for the comedy nerds, a surprise guest shows up on stage… so hit "play" already!
Phoebe Robinson's got a book and hella podcasts! Read _You Can't Touch My Hair_ and listen to her shows 2 Dope Queens and Sooo Many White Guys wherever you're listening to this podcast. And follow her on Twitter, boo boos!: @dopequeenpheebs.
Lindy West isn't on Twitter, but you can read her musings and analysis at The Guardian and find her tour dates at http://www.lindywest.net/. And like Phoebe, she's got a New York Times bestselling book! Pick up _Shrill_ ASAP!
Private prisons, border militia, and white nationalists – Shane Bauer's incredible reporting can be found at www.motherjones.com. In the meantime, keep up with him on Twitter: @shane_bauer.
Kamau and Hari have missed you! So listen to their standup, read their books, watch them on CNN, and find them in person at http://www.wkamaubell.com/ and http://www.harikondabolu.com/. Thanks, and be back soon!