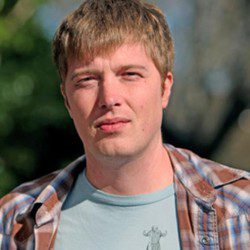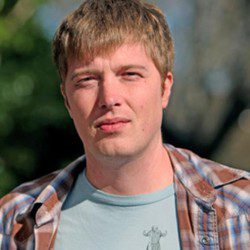 Originally from La Crosse, WI, Shane Mauss moved to Boston in 2004 (at the supple, tender age of 23) to pursue his childhood dream of becoming a standup comedian. In less than three years, Shane caught his big break when he was awarded Best Standup Comic at HBO's US Comedy Arts Festival in 2007.
Shane's TV credits include three appearances on Late Night with Conan O'Brien, an appearance on Jimmy Kimmel Live!, Comedy Central's Live at Gotham, Showtime's Comics Without Borders, Two appearances on BBC's The World Stands Up, and in what is easily his strangest television appearance to date: Playboy TV's Night Calls.
Shane has been in several comedy festivals around the world including The Montreal Just For Laughs Festival, The Comedy Central South Beach Comedy Festival, The Cat Laughs Comedy Festival in Kilkenny, Ireland, The Sydney Comedy Festival, and The Aspen Rooftop Comedy Festival.
via www.shanemauss.com