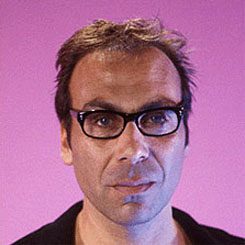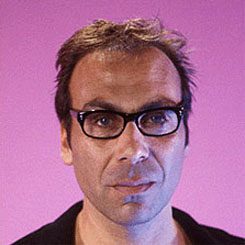 Taylor Negron is a comedic actor and improviser whose IMDB page is so long it's almost painful to read. But even if you just scroll through quickly you'll pick up on huge projects like Young Doctors in Love, Fast Times at Ridgemont High, Angels in the Outfield, Easy Money and Stuart Little. Fans of SNL's Stefon will recognize his name as the second day of Christmas.
The very fascinating Taylor Negron, from the Un-Cabaret and Fast Times at Ridgemont High, joins the Sklar Brothers on this week's Sklarbro Country.  Tune in to this infectious episode to hear Taylor talk about his good friend Carroll, his trip to Rio with Toad the Mime, and how he got his way when he was young.  Plus Taylor Negron plays a song from his hilarious musical, Miserables Les, tells the Sklars about the time he met Michael Jordan, and we're treated to a phone call from Jesse Ventura.
Make sure to visit the Sklar Brother's website, http://www.supersklars.com, to find about about upcoming shows. The Sklars are coming to a town near you!
This week on Glitter in the Garbage, we offer to you a step-by-step plan to get you out of your trailer park and into Hollywood! Step one: See a hypnotist, or at least call one. Step two: Take a stand-up comedy class (especially if you're a lady). Step three: Do some yoga, eat some mung beans, say some terrible things about the people you know. Step four: Move to Los Feliz and join the comedy duplex with Drew, Melinda, and Taylor. Now wasn't that easy?