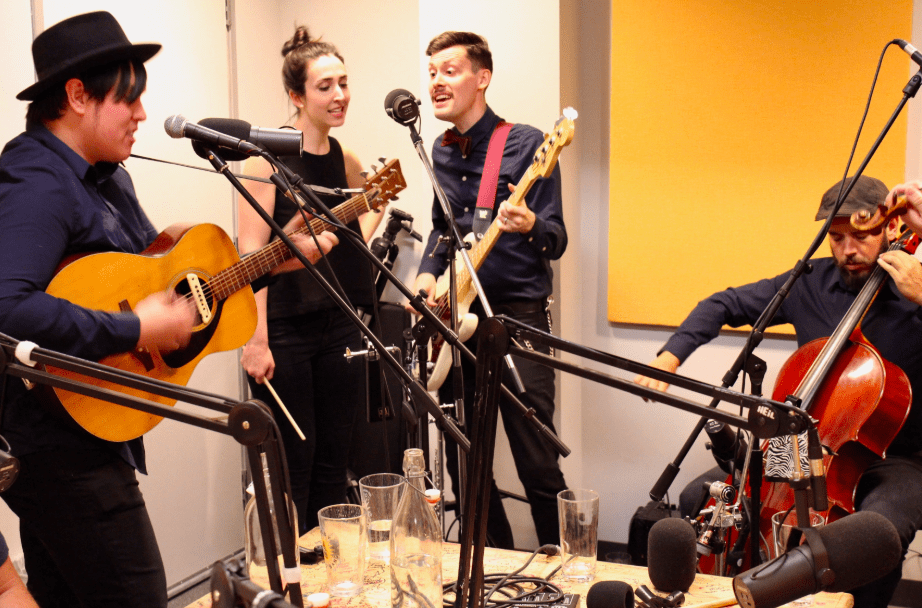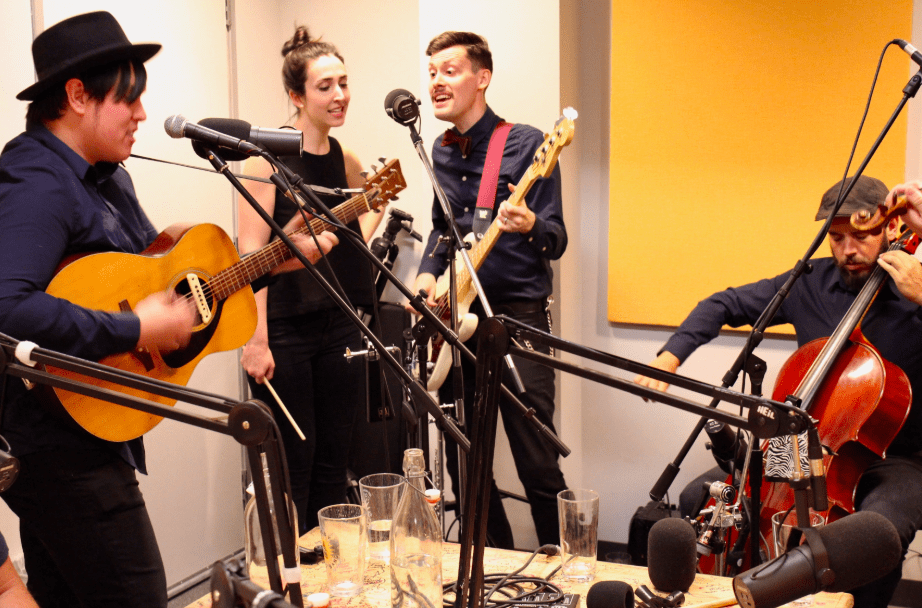 The Family Crest is an orchestral indie rock band comprised of Liam McCormick on voice and guitar, John Seeterlin on bass, Charlie Giesige on drums and percussion, Laura Bergmann on flute, percussion, and voice, George Mousa Samaan on trombone,  Charly Akert on cello, and Owen Sutter on violin.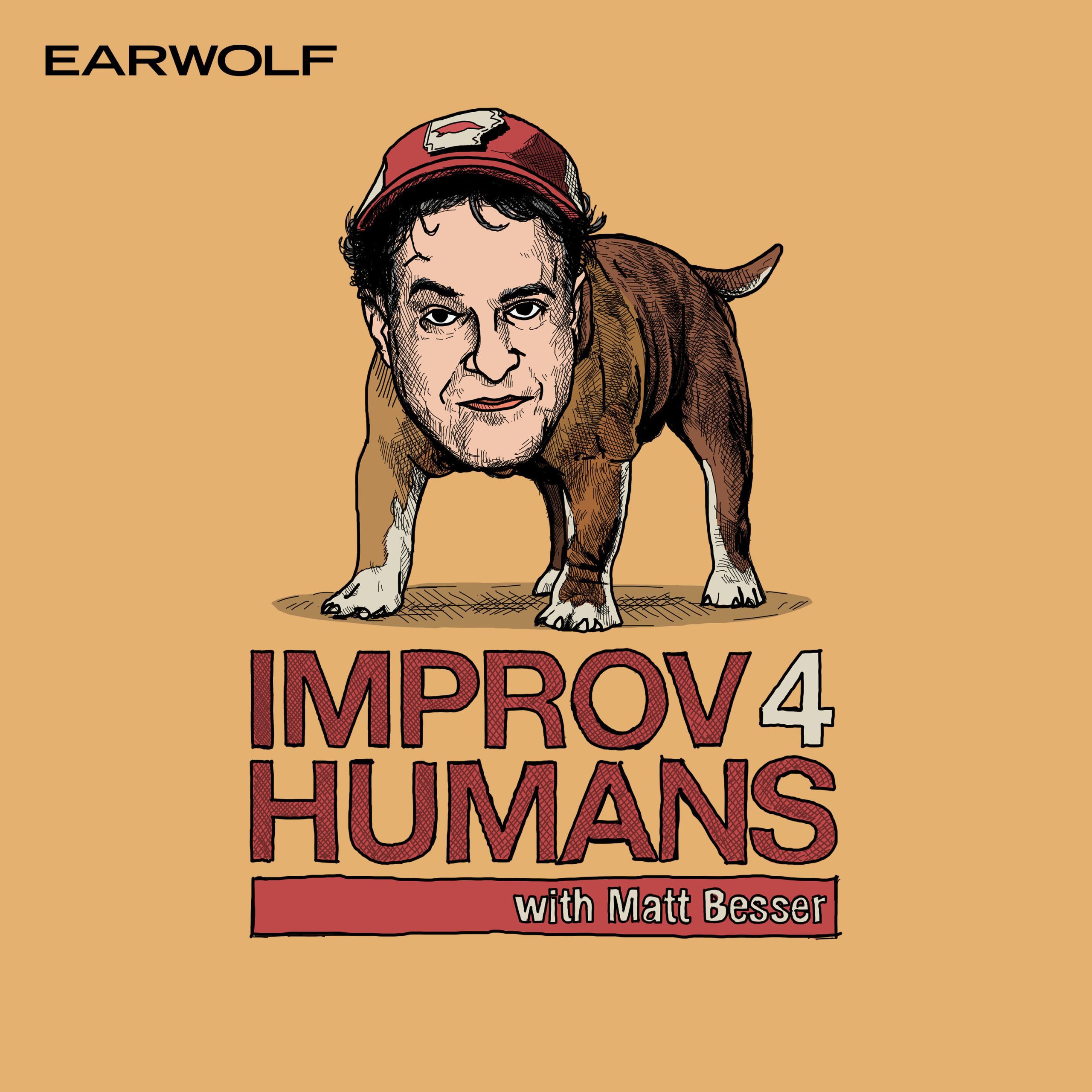 Welcome to the improv4humans Best of Music Vol. 4! Listen to incredible musicians The Family Crest, Laura Stevenson, Cory Branan, Worriers, Austin Lucas, San Fermin, The Smith Street Band, and K.Flay play their best songs as inspiration for improvised scenes featuring an amazing roster of the greatest improvisers in the universe including Will Hines, Seth Morris, Drew Spears, Sean Conroy, Eugene Cordero, Jon Gabrus, Brian Huskey, Mary Holland, Joe Wengert, Craig Rowin, Jessica McKenna, Stephanie Allynne, Matt Newell, Mike McLendon, Drew Tarver, Betsy Sodaro, Dan Lippert, and Paul F. Tompkins.
This episode is sponsored by The Jim Jeffries Show Podcast and MVMT Watches (www.MVMT.com/IMPROV).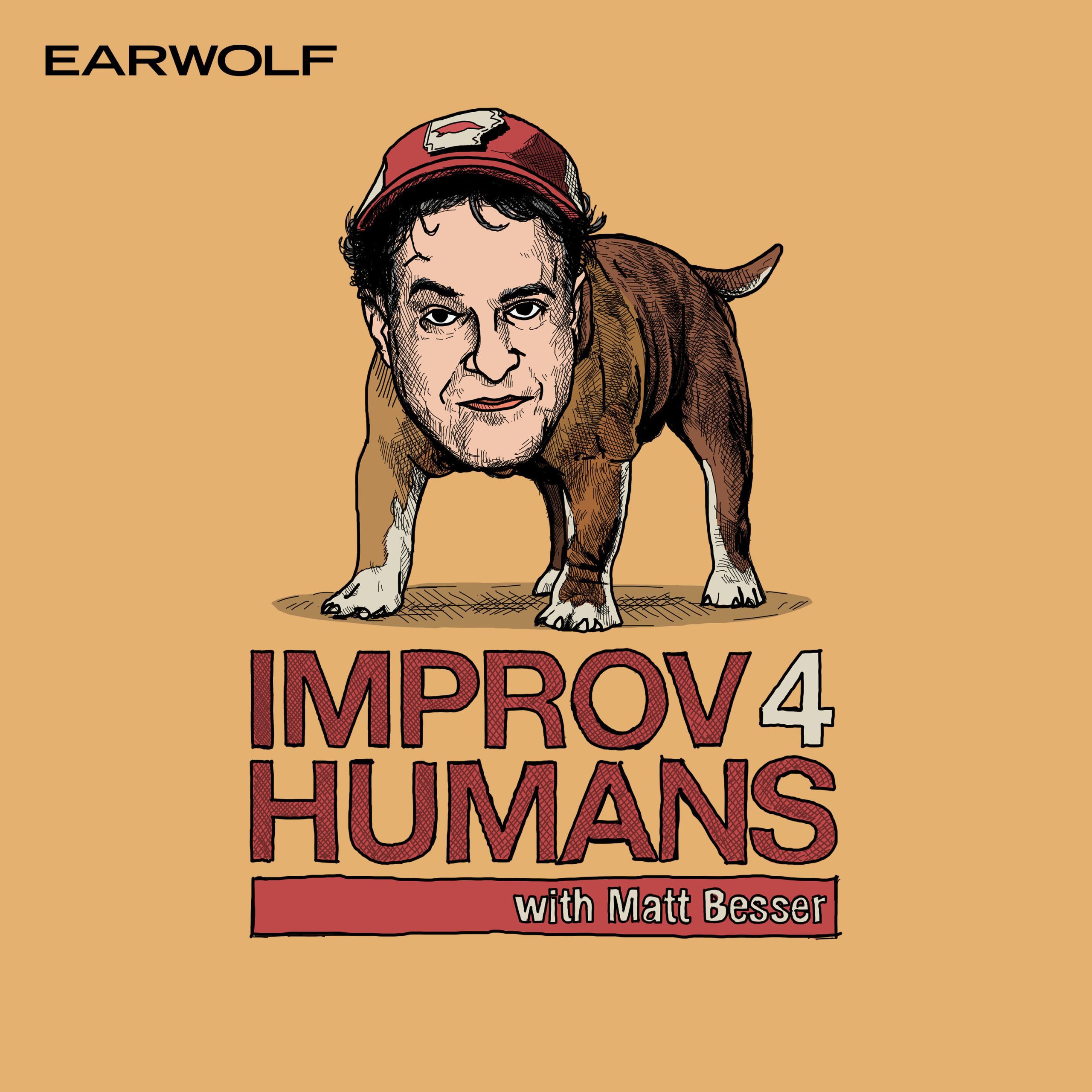 The Family Crest joins improvisers Jon Gabrus, Mary Holland, and Drew Spears for this week's episode of improv4humans! The Family Crest plays a few of their favorite hits which inspire scenes about forgetting the army band, family troubles resulting from global warming, and the problem with hogging the mirror at the clothing store. Later, we meet a group of activists who put in the minimum effort possible and a traffic conductor gives preference to cars full of love.
This episode is brought to you by Squarespace (www.squarespace.com code: IMPROV).