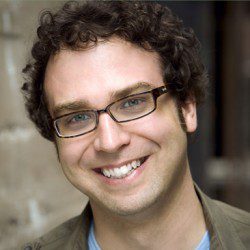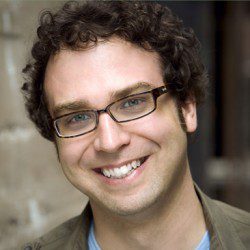 "memorable…(Tony) holds his own with LA's premier comics." — LA Weekly
A Comics To Watch in 2015 – LA Weekly
Hailing from Chicago, he's written for MTV's Ridiculousness, MTV2's Guy Code Online, MTV News, A&E, Smosh, Playboy and TMZ.
He's appeared in all sorts of cool comedy festivals like Bumbershoot, SF SketchFest, RIOT LA, Chicago Sketchfest, Bridgetown, NY Fringe, TBS Just For Laughs and more.
Check out his debut comedy album: "Scaredy Cat".
Mark Wahlberg (Daniel Van Kirk) is back to entertain and inform the fine folks at the UCB-Sunset Theatre in Los Angeles with his very famous friends Harvey Keitel (Jay Mohr), Nicolas Cage (Kenny Stevenson), Manny Pacquiao (Marques Ray), and Tony Sam. They'll discuss the Oscars, how to stop ISIS, the new version of Tinder, and many more important things.
The great and hilarious Tony Sam stops by the County to tell us all about his new stand-up album "Scaredy Cat." Tony tells us about the time he was arrested for drinking & driving, the process of retiring old stand-up material & writing new material, and what really scares him. Daniel Van Kirk also tells us about his first trip to New York City as well as brings us crazy stories which include and Iowa couple arrested for having sex on a boardwalk in Florida, a cringeworthy story dealing with a Colombian woman's stomach pain, and a campsite rampage courtesy of a feral pig. Plus, Doug Buffone is in the studio to speak on his recent obsession with UFOs.
Make sure to stream The Sklar Brothers' one hour special "What Are We Talking About" right this very minute on Netflix, don't forget to buy the Sklars' album available on iTunes today, and check out when the Sklars are coming to your city at www.supersklars.com!
How many comedians are Marines in reserves? The answer is 1: Rob Riggle! Rob joins the Sklars this week and he brings his 'A' game. The man is a Marine, an athlete, a prolific comedian and a perfect guest; press play to find out why! Also on today's show, the Reverend McElvain will educate us on how to properly pronounce Tim Tebow's last name and maybe drop a revelation if he finds the time. Punch a waterfall and leave the fire monsters to the marines!