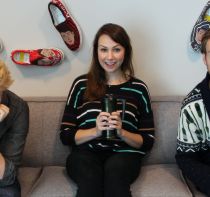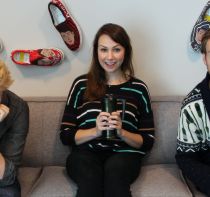 Tracey Wigfield is an American comedy writer who won an Emmy Award in 2013 for her work on 30 Rock.
Tina Fey hired Wigfield at the age of 23 as a staff writer after convincing her to submit a sample of her writing skills and moved up to lead writer and then producer. Wigfield and Fey did much of the writing for the series finale of 30 Rock and the two won the Emmy Award for the episode, which aired in January 2013. After her work on 30 Rock, Jack Burditt brought her to California to write for The Mindy Project and its star Mindy Kaling. She has also appeared on the show, portraying Dr. Lauren Barinholtz, a love interest of Dr. Peter Prentice.
Sean and Hayes get in a very heated discussion about a phenomenon called anti-comedy. Then, close friend TRACEY WIGFIELD is in the studio to talk about being a female writer, what happened behind the scenes at 30 Rock with Judah's hat,  and full mouth kissing her boyfriend. Finally, the Popcorn Gallery is back to ask Tracey about being popular, winning an Emmy, and her joke victory dance.