Wynter Mitchell is a writer and digital strategist working with several stars you know and love. She has been published in Us Weekly, OK! Magazine, San Francisco Magazine, San Francisco Chronicle and Hollywood Life. In between her dreams of bringing her creativity to a mass market, she has spent the last 15 years getting her industry stripes at for Fox, DIRECTV, and William Morris Agency.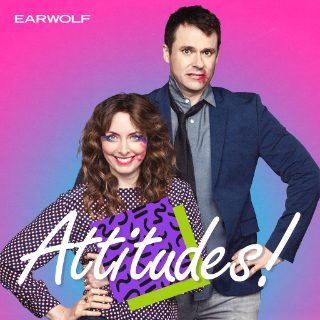 Co-hosts of the Waiting to X-hale podcast Wynter Mitchell-Rohrbaugh and Karen Tongson join Bryan and Erin for this week's Throwing Shade! They chat about living in a post-Karen world, play Yay or Nah (90s edition), and draw feminist inspiration from Dr. Quinn, Medicine Woman. Plus, pop culture appreciation in academia, watching Fatal Attraction with your mom, and more!
And make sure to check out Deeper Shade of Shade on Stitcher Premium, where Bryan and Erin interview their favorite friends of the show. For a free month of listening, go to stitcherpremium.com/shade and use promo code 'SHADE'.
Digital and content strategist Wynter Mitchell (Pop Rocket) joins Andrew to discuss the tone deaf Kendall Jenner Pepsi ad, Dr. Dao being pulled from a United Airlines flight, and much more. As always, leave us a message about anything you think is racist at (323) 389-RACE.