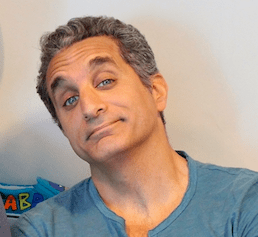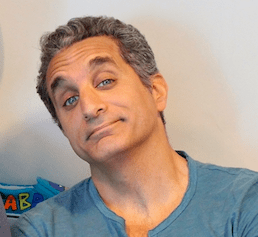 Bassem Youssef is an Egyptian comedian, writer, producer, physician, media critic, and television host, who hosted Al-Bernameg, a satirical news program, from 2011 to 2014.
Negin celebrates the 4th of July with special guest (and fellow Muslim) Bassem Youssef. Known as the "Jon Stewart of Egypt," Bassem is a surgeon-turned-comedian whose satirical political show once captivated 30 million viewers a week in Egypt. Negin talks to Bassem about the new documentary about his show's rise and eventual end due to government censorship and political pressure. Plus, they debate whether or not populism is killing political reform and ponder why people pretend they aren't rich. 
This episode is brought to you by CozyPhones (www.cozyphones.com/FAKE).
Writer and comedian Bassem Youssef joins Andrew to talk about his new book "Revolution for Dummies," comedy and satire facing dictatorship, whether he's worried about living in the age of Trump, and much more. As always, leave us a message about anything you think is racist at (323) 389-RACE.