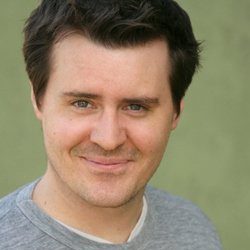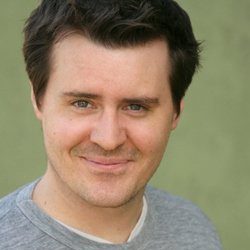 BJ Gallagher is a comedian and actor who has performed improv with groups like The Hamptons, The Documentary, The Dad Show, and 5 Man 3 Man. His sketch credits are just as impressive and include groups like Bengali Driving School and Big Bucket Head. He's also got just about one of the most wonderful talented wives in the world, one Mrs. Rebekka Johnson of The Apple Sisters.
The Apple Sisters join us yet again from the open seas where they are enjoying all the amenities the USS Earwolf has to offer. It's not a cruise without a delicious buffet, but with the Boat Queen Pageant coming up the girls have to be ever watchful of their figures. Tune in your radio dial and enjoy the calamity as we are introduced to Captain A-Crab! If you live in Los Angeles, be sure to check out The Apple Sisters on September 26th at the Lilian Theatre.
It's time to liven the show up with a boost of potassium! Thus we present The Banana Brothers, three handsome men who join the girls this week to discuss, well, men! What to do when you're around them, why they get to go to war and ladies don't, and all your other burning questions about the opposite sex will be answered. If you're in Los Angeles tonight, July 25th, be sure to see The Apple Sisters perform at Largo at the Coronet. If you think their dancing sounds good on the radio, wait 'till you see their moves on stage!