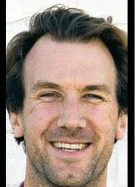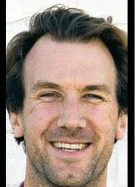 Kevin Etten is an American screenwriter and television producer. Beginning as a writer for the Late Show with David Letterman, Etten has since been a part of the crews of the dramedies Ed and Desperate Housewives, the latter for which he also served as a producer. In 2011, Etten began as executive producer of Comedy Central's new show, Workaholics.
Hayes and Sean team up with fellow showrunners PATRICK WALSH and KEVIN ETTEN to convene a panel on the job of running a writers room where they hold a draft to create the strongest possible room using anyone from history.
Hayes and Sean start the show by critiquing segment theme song submissions from fans. Then, on the first Hollywood Handbook writer's panel, DAVE KING, STEVE HELY, and KEVIN ETTEN join the boys to talk about TV writing, real writing, the creative process, conflict, and alt and main jokes. Then, the Popcorn Gallery is back to ask the panel about their A/V Club GPAs, cams, and the writer's room boys club.