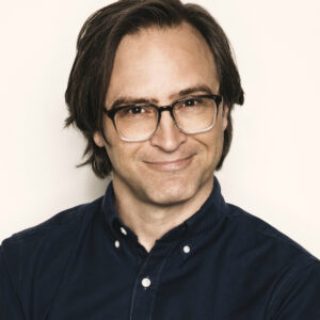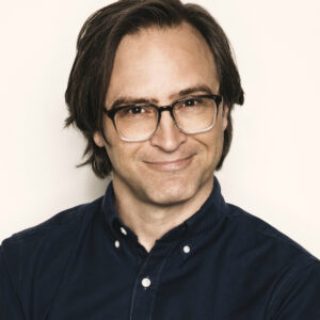 First of all, Matt Gourley does some podcasts. I'll say he does.
For starters, he's the creator of the I Was There Too podcast and the co-creator of the Superego, James Bonding, Pistol Shrimps Radio, The Complete Man and In Voorhees/Myers We Trust podcasts as well as sidekick to Andy Daly on The Andy Daly Podcast Pilot Project and producer of the Conan O'Brien Needs A Friend podcast. There are more but let's stop talking about podcasts.
He's also been seen or heard on Community, Adventure Time, Kidding, Comedy Bang! Bang!, Blindspot, Another Period, and has been featured on Comedy Central's Drunk History, slurring his way through thoughtful retellings of Watergate, the Alamo, and the life of Wernher von Braun. He was also the spokesperson for Volkswagen but let's not talk about that either. In his down time though, Matt plays music with his band Townland and works on design and renovation projects at home, where he lives with his wife Amanda Lund and their huge cat, Margaux The Fat Guy.
"Excepteur sint occaecat cupidatat non proident, culpa qui officia."

— Matt Gourley